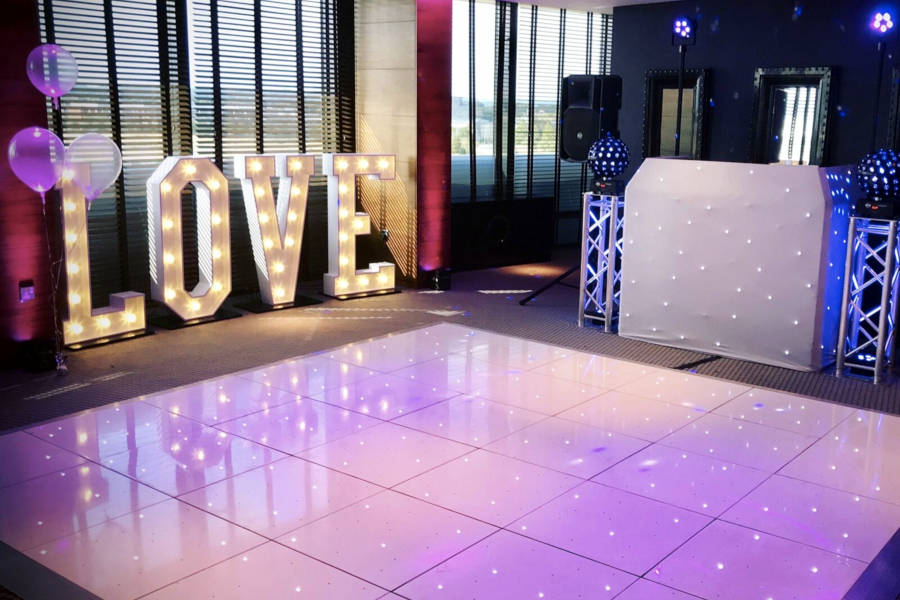 LED Dance Floor Hire In Essex
LED Dance Floor Hire In Essex, London, Kent And The South East
Did everyone bring their dancing shoes? Here at Party Monsters Entertainer we love a party and what is the key thing to do at a party? DANCE! Which is why we love our LED Dance Floor Hire which is available in Essex, Kent, London & The South East.
LED Dance Floor hire is amazing for that perfect white wedding scene to bring the sparkle to the dance floor and let our amazing DJs work their magic, These are extremely popular for Weddings, Parties, Corporate Events & any occasion you can get your party fever on!
Book One Of Our Stunning Dance Floors In Essex, Kent, London & The South East
With all our dance floors hire there will be a member of the team to set everything up before 12pm and the floor will be collected after 12am.
LED sparkles appear on the white acrylic polished dance floor to create a magical feel which is perfect to set the mood for the night and it can really highlight the evening. Each floor panel is of high quality and uses a wired connector underneath the floor to ensure a connection is kept throughout the evening so it is able to be set up in almost any venue that the space will allow and there is 1 plug socket to power the floor.
LED Dance Floor Hire Is Amazing For That First Dance And Can Add To The Atmosphere Of The Party!
With our packages for our LED dance floor hire we have a few different sizes which are able to suit any venue and how many guests you have attending