Slush Machine Hire In Essex
Slush Machine Hire In Essex, London, Kent And The South East
Slush Machine Hire is an amazing addition to make any event, children's party or event bring that extra cool treat for all the guests and best yet they can come in many different flavours! With our Slush Machine Hire it is great for birthday parties, weddings and any other type of event or kids party you have going on.
Our Slush Machine Hire is especially busy and the most popular during the summer time as it can go down amazing as a cool treat for both yourself and your guests however is quite popular all year round to go alongside our Popcorn & Candy Floss Machine Hire too.
Why Not Mix It Up?
Our Slush Machine Hire comes with blue raspberry as generic however there are additional flavours that can be added if your looking for that unique event flavour and taste. Looking for that extra zing to the hire for the adults? Why not mix some alcohol to the hire of your slush and get the party going for the grown ups.
Our Promise
With Our Slush Machine Hire it is managed by a trained member of staff, It can take roughly 45 – 60 minutes to freeze. A member of the team will be there early promptly and will be able to set up and de-pack on their own so leave all the stress to us and enjoy your Iced sweet treat with your guests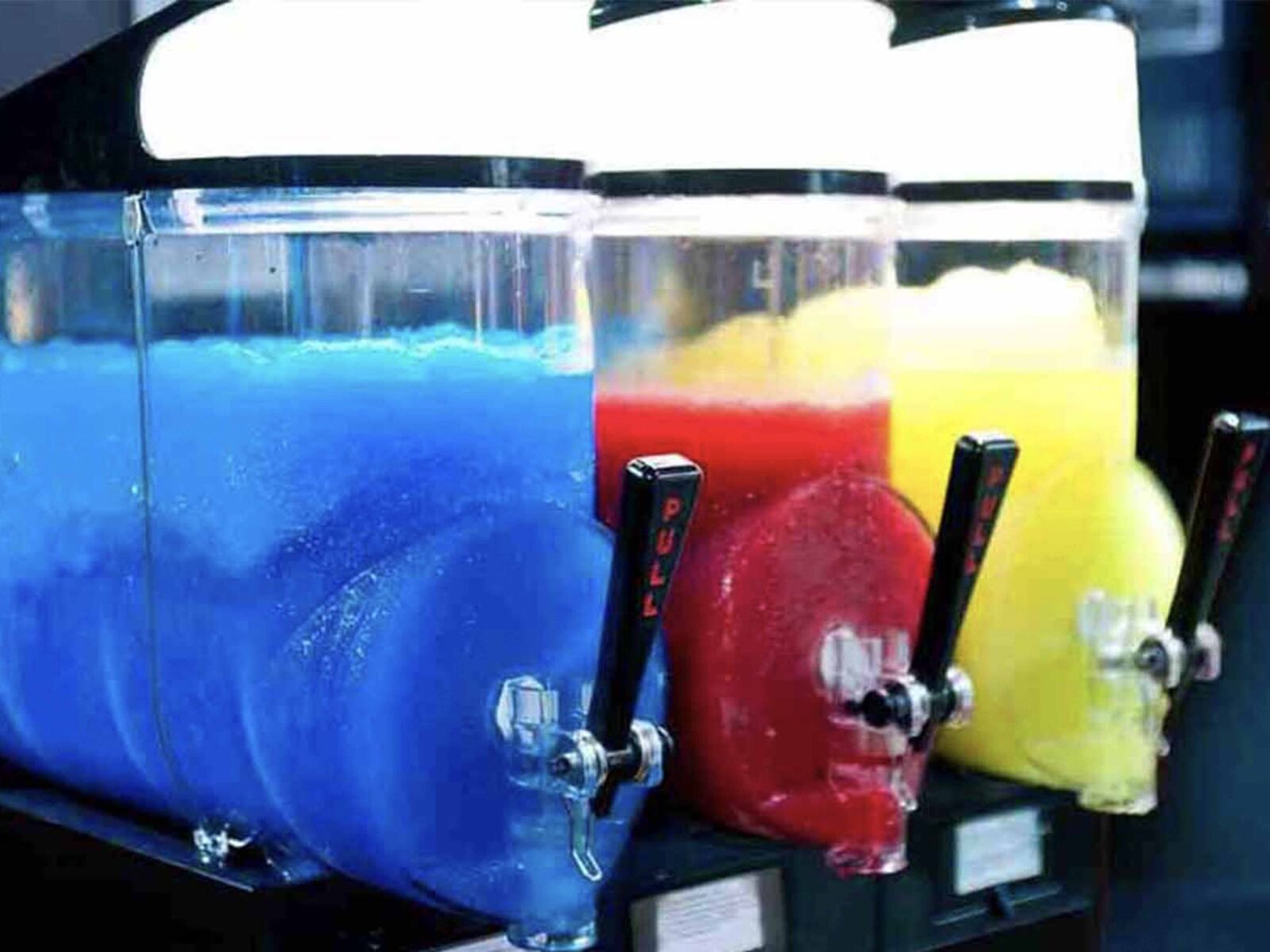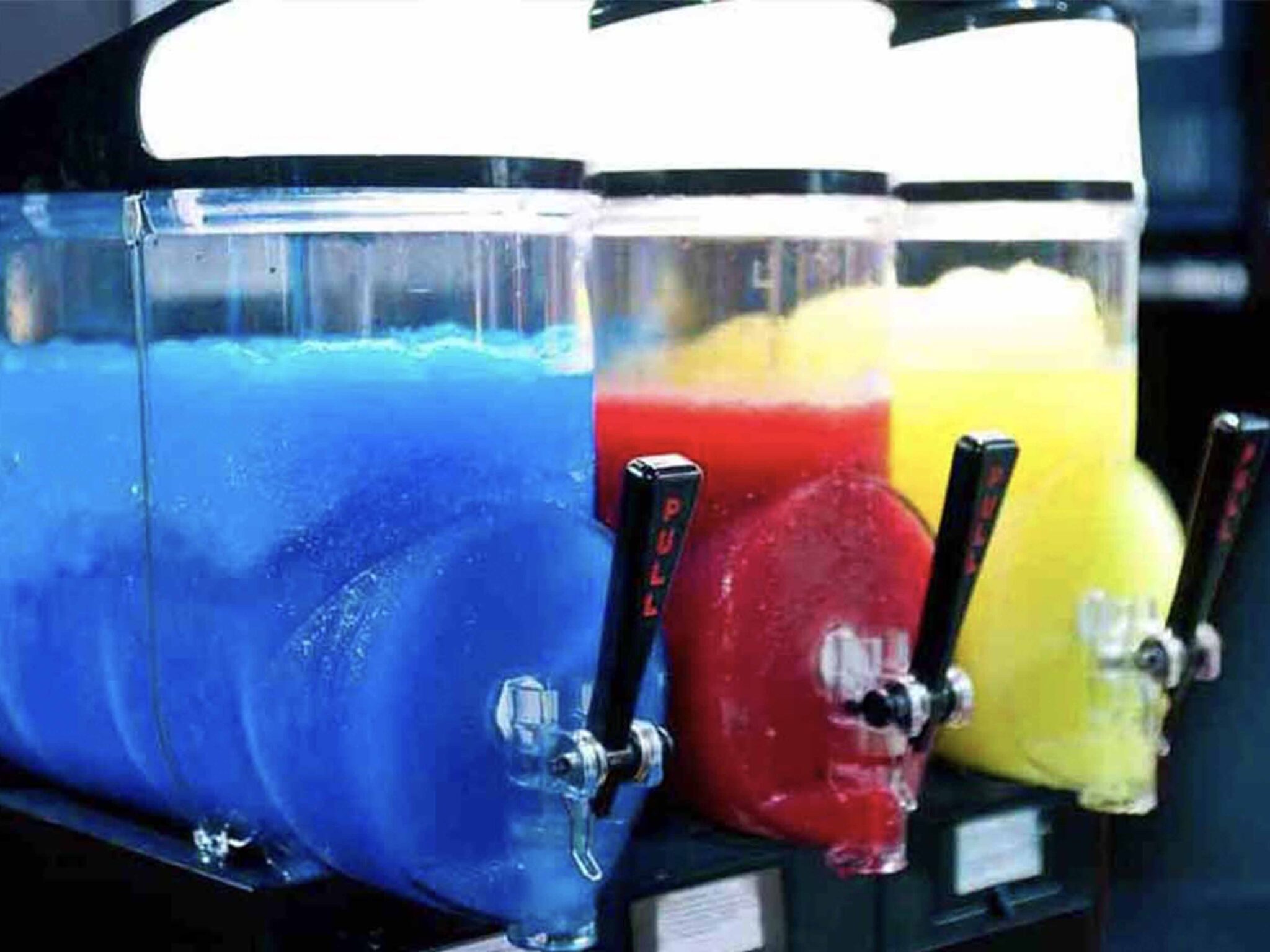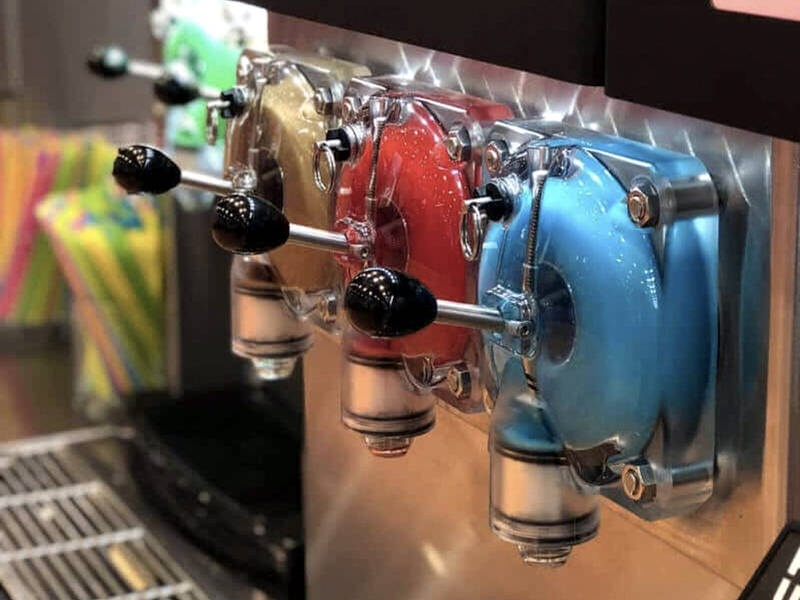 SLUSH MACHINE HIRE PACKAGES
Looking For Extra Sweetness?
Slush Hire & Popcorn or Candy Floss – 2 Hours – £465
Slush Hire & Popcorn or Candy Floss – 2 Hours – £540
Slush Hire Extra Flavours

(+£25)
      Orange
        Lemon 'n' Lime
         Blue Bubblegum
     Cola Cube
         Strawberry Daquri
      Pina Colada
       Margarita
        Cherry
          Sherbert Lemon
          Sour Apple
          Pink Bubblegum