Party Monsters Entertainer COVID Cancellation Protection Policy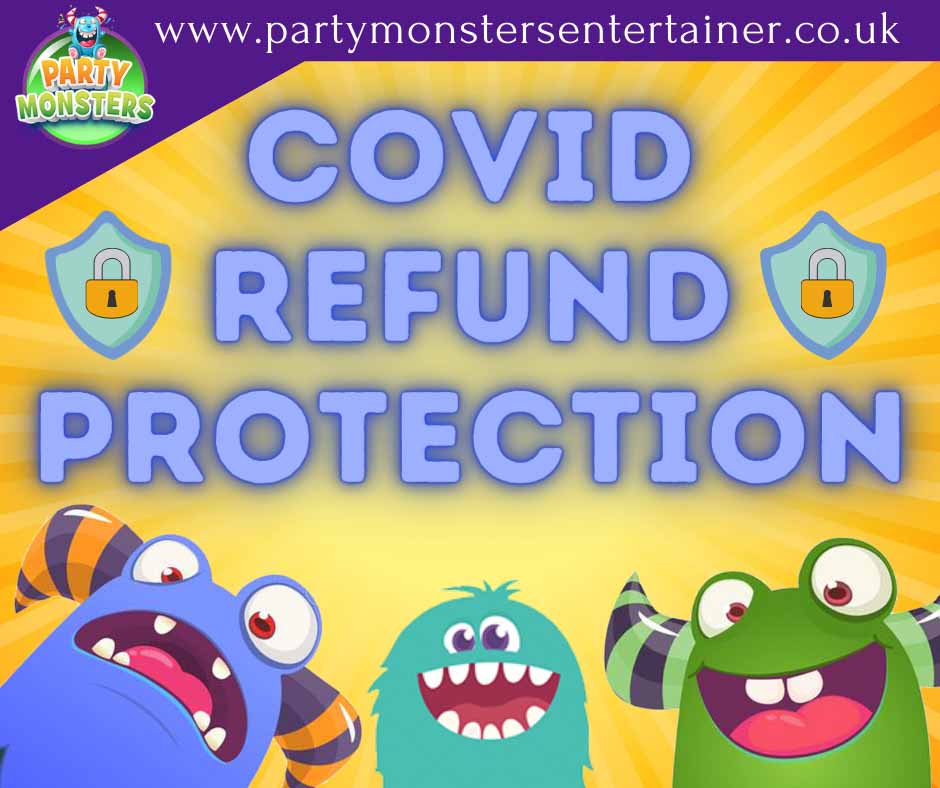 It can be daunting trying to organise a party or wedding for the future when no one knows what the future will hold with this ever lasting virus that has affected the world, but don't worry as here at 'Party Monsters Entertainer' we have you covered!
In light of the virus we have been contacted by many different clients & parents who have been looking to arrange a party or celebration with the outcome being it to be cancelled or moved if the the ever changing law uncertain (GO outside but don't go outside) however we want you to feel at ease when booking your future party!
Refundable Deposit or Moveable Date
So any client that is looking to book with us we do have a booking fee which is £25 for most services which excepts some services however if for any reason your party cannot go ahead due to the limit of people being restrict massively or unable to have a party all together then we are more than happy to fully refund your deposit or move the date to another in the year with no fuss! As you can imagine we are all in this battle together!
Reference To The Covid Law
If you are looking for any further guidance on Current Covid Law or any changes then the best place would be directly from the Government website via this link …..
https://www.gov.uk/government/publications/covid-19-guidance-for-small-marriages-and-civil-partnerships/covid-19-guidance-for-wedding-and-civil-partnership-receptions-and-celebrations
We cant wait for everything to be back to normal in the hopefully near distanced future and if you have any questions please don't hesitate to contact us